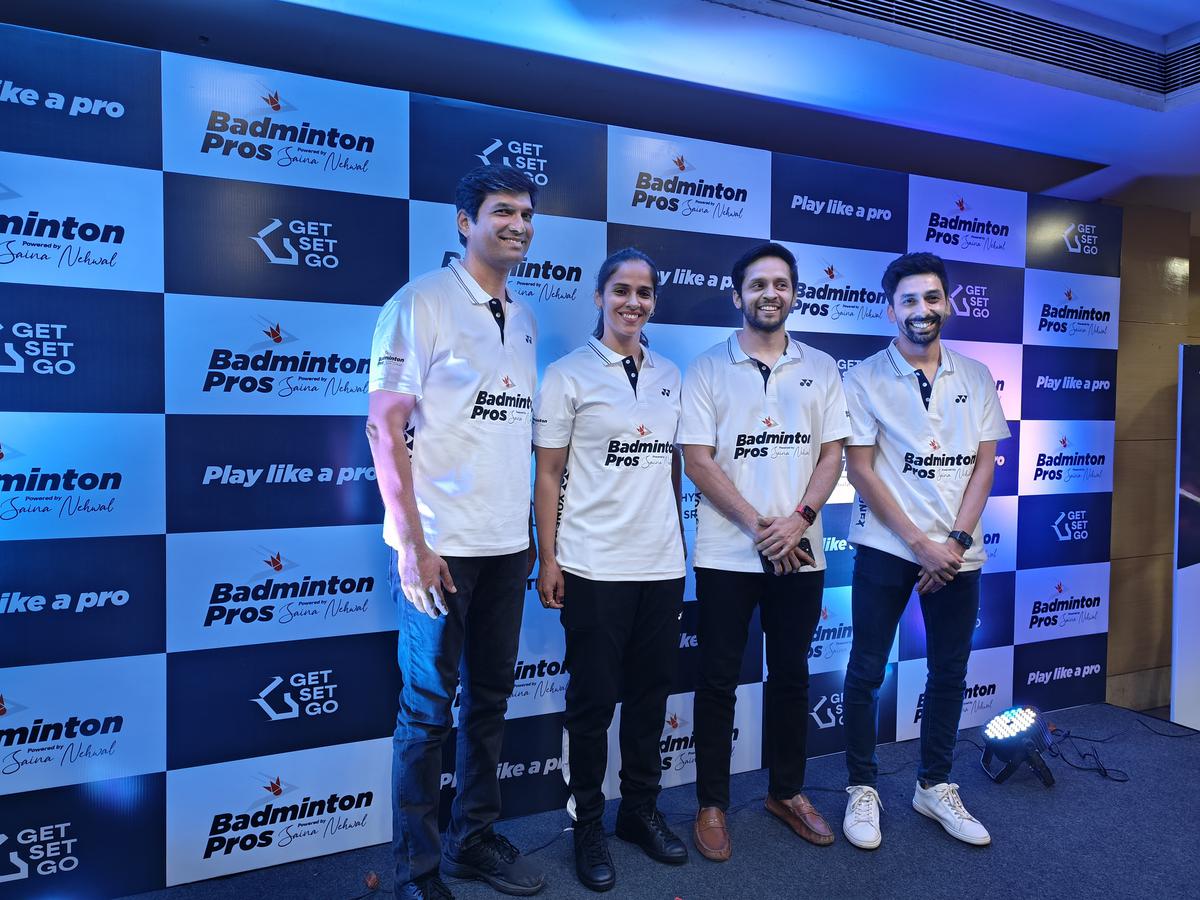 Saina Nehwal Calls for More Attacking Players in Women's Badminton
In a recent statement, London Olympics bronze medallist and renowned shuttler, Saina Nehwal, emphasized the need for a new generation of attacking players with versatile skills in women's badminton. Saina, who was named as the mentor for the Badminton Pros coaching academy launched by Vijay Lancy and Anup Sridhar, expressed her thoughts on the current state of women's badminton in India.
Saina Nehwal, at 33 years old, highlighted the significant gap between herself, along with fellow ace shuttler P.V. Sindhu, and the emerging players in the sport. She stressed the necessity for players who can maintain a consistent offensive strategy throughout a match, much like her and Sindhu.
She stated, "Honestly, there is a huge gap between us (Saina and P.V. Sindhu) and the current crop of players. We really need players who can attack right through a match like myself and Sindhu do."
However, she also recognized that developing such players would take time and that the transformation of women's badminton in India required comprehensive support.
"I do hope we will get results soon in the women's section too. At the same time, I don't think we need only specialized women coaches. It will take time for sure," she said.
Saina Nehwal, who has been a trailblazer for the sport in India, advocated for a more decentralized academy structure. She believes that the country should establish multiple badminton academies with robust government support to foster young talent.
"I think it is happening now. We should have many more academies and coaches with the governments also supporting in a big way," she said.
Saina, who has inspired countless young girls to take up the sport, expressed her satisfaction in becoming a role model for Indian women's badminton players.
"I feel immensely satisfied when people say that my exploits have given the kind of self-belief to the Indian women shuttlers. Prakash [Padukone] Sir and Gopi [Chand] were role models. Sindhu and I have achieved so much that the young girls can put in their best foot to emulate us," she added.
While Saina Nehwal is eager to guide and mentor young players, she clarified that coaching was not her primary role. She expressed her faith in the coaching team, saying, "I can only mentor, share my experiences with the young players. We do have a very good team of coaches and trainers who can produce champions."
Reflecting on her own career, Saina affirmed her commitment to continuing her pursuit of excellence in badminton.
"I will not just come and play. I will be there only if I can give off my best," she stated.
As part of the initiative, P. Kashyap and R.M.V. Guru Sai Dutt will also join Badminton Pros as mentors. Together, they hope to provide comprehensive training, exposure, and evaluation for young talent in Indian badminton.