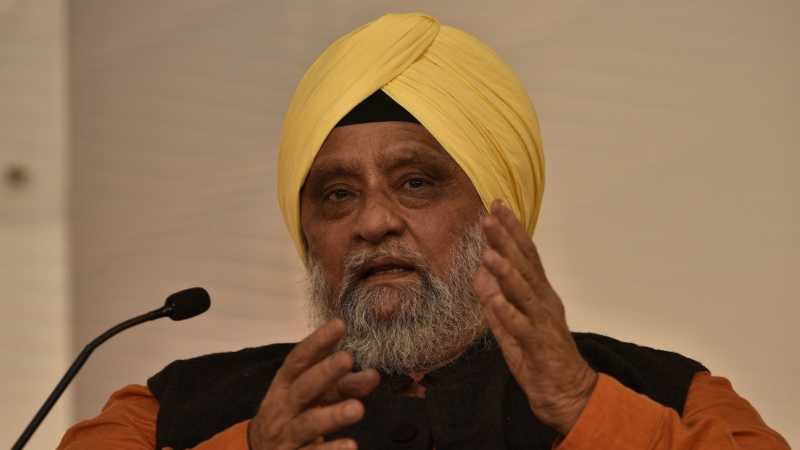 Renowned Indian cricketing legend Bishan Singh Bedi has bid farewell at the age of 77 after a prolonged illness. Bedi, a masterful left-arm spinner, also held the honor of captaining the Indian cricket team in 22 matches during his illustrious career.
From 1967 to 1979, Bedi was a stalwart in the world of cricket, gracing the field with his exceptional skills in 67 Test matches and securing a remarkable 266 wickets. He also made his mark in the limited-overs format, participating in 10 ODIs and contributing with seven crucial wickets. His name is etched in the annals of cricket history as one of India's most distinguished spin bowlers, instrumental in ushering in a spin bowling revolution.
Alongside his esteemed counterparts, Erapalli Prasanna, BS Chandrasekhar, and S. Venkataraghavan, Bedi played a pivotal role in India's maiden One-Day International (ODI) victory. His bowling figures of 12-8-6-1 significantly restricted East Africa to a mere 120 runs during the 1975 World Cup.
On the domestic front, Bedi primarily donned the colors of the Delhi cricket team, leaving an indelible mark on Indian cricket. Post-retirement, he transitioned into the roles of a coach and mentor, guiding the paths of numerous aspiring Indian cricketers. Beyond the cricketing arena, Bedi ventured into the realms of commentary and punditry, lending his insights to the Gentleman's Game.
Recognized for his unfiltered opinions, Bedi was not one to mince words when it came to sharing his views on various aspects of the sport.
The cricketing fraternity, including former Indian all-rounder Irfan Pathan, mourned the loss of this legendary spinner. Irfan paid his respects, stating, "Bishan Singh Bedi, one of our finest, is no more. His departure is a profound loss to our cricketing community. My heartfelt condolences to his family."
Bedi's contributions extended beyond the playing field. He briefly assumed the role of manager for the Indian cricket team during the 1990 tours of New Zealand and England. He also served as a national selector and mentor to promising spinners such as Maninder Singh and Murali Kartik, all of whom valued his technical expertise.
For the past two years, Bedi battled health issues and underwent multiple surgeries, including a recent knee operation. He leaves behind his wife Anju and two children, Neha and Angad.
Bishan Singh Bedi, one of the most exceptional left-arm spinners the game has seen, represented India in 67 Tests and ten ODIs between 1967 and 1979. At the time of his retirement, he held the distinction of being India's highest wicket-taker in Tests, amassing 266 wickets at an average of 28.71. Bedi, in collaboration with the unorthodox legspinner Bhagwath Chandrasekhar and offspinners Erapalli Prasanna and Srinivas Venkataraghavan, formed the celebrated spin quartet that dominated Indian cricket during the 1970s.
Beyond his remarkable contributions in Indian cricket, Bedi also enjoyed a successful career in the County Championship with Northamptonshire, where he claimed 434 first-class wickets at an impressive average of 20.89.
Bedi was known for his graceful and classical bowling action, which captivated cricket connoisseurs worldwide. He possessed the unique ability to maintain a perfect length over extended spells while subtly varying his pace, trajectory, and release.
"Like most great bowlers, his variation was subtle," noted England captain Mike Brearley. "Of all the slow bowlers of Bedi's time, none forced you to commit yourself later than he did. With tiny, last-second adjustments of wrist and hand-angle, he could bowl successive balls that looked identical, perhaps as if each would land on a length just outside off stump.
"But with the first he would cock his wrist more, deliver the ball slightly higher – it would spin sharply, stay wider of off, and be shorter than you anticipated. The next ball, ever so slightly undercut and a little quicker, would pitch further up and come in towards middle and leg stumps. To the first ball you were likely to play inside the line, and away from the body; to the second, outside the line, and round your front leg, so that there was a risk of inside edge on to the pad.
"The error of judgment induced in the batsman could be as much as a yard in length and a foot in width. And he could make these changes according to what he sensed the batsman was trying to do, in the moment of delivery, so firm and balanced were his action and rhythm."
Bedi's exceptional control was reflected in his statistics. Among the 82 bowlers with over 200 Test wickets, only three – Lance Gibbs, Richie Benaud, and Derek Underwood – boasted better economy rates than his remarkable 2.14.
Bishan Singh Bedi's legacy in cricket remains an enduring testament to his extraordinary skills, unwavering dedication, and the artistry he brought to the world of spin bowling. His contributions will continue to inspire generations of cricketers and cricket enthusiasts.