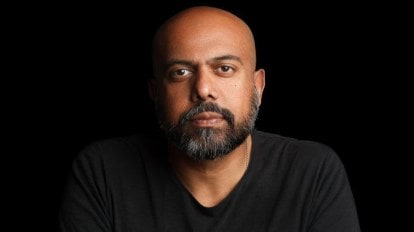 Former Apple Designer Imran Chaudhri Unveils AI Pin: A $699 Screen-Free Device Redefining the Future of Smart Interaction
In the realm of technological innovation, Imran Chaudhri, a British-American designer with a notable history at Apple, is charting a new course. His San Francisco-based company, Humane, has unveiled a groundbreaking AI Pin that attaches magnetically to clothing, boldly proposing to replace traditional smartphones. Here are key insights into this revolutionary endeavor:
1. Apple Design Luminary:
Chaudhri, a pivotal figure at Apple for two decades, worked closely with Steve Jobs. Joining as an intern in 1995, he ascended to become the design director of Apple's human interfaces group. He played a key role in designing the interactions and interface of the original iPhone, along with contributing to the iPod, iPad, Apple Watch, and Apple TV designs.
2. Departure from Apple:
The departure of key design figures, including Chaudhri, marked a transition at Apple in 2016 after Jony Ive stepped down from day-to-day management. Chaudhri, contemplating his exit, expressed his departure plans to Ive and Alan Dye. A poetic email announcing his departure alluded to seeking new paths, which led to his termination a month before his intended departure date.
3. Founding Humane:
Chaudhri left Apple in 2017, driven by the desire to venture into his own projects. In 2018, he co-founded Humane with Bethany Bongiorno, his wife and an ex-Apple employee. The company remained veiled in secrecy until Chaudhri gave glimpses of the AI Pin at a TED Talk and Paris Fashion Week earlier this year.
4. The Vision for AI Pin:
Distinct from conventional devices, Chaudhri envisions a world without displays. The AI Pin, a screen-free ambient computing hardware infused with AI, features an array of cameras and sensors that can project visual interfaces onto various surfaces. This innovative device allows users to clip it to their chest, capturing photos, sending texts, and leveraging a robust virtual assistant akin to ChatGPT.
5. Humane's Team and Funding:
Chaudhri attracted talent from Apple to Humane, with 50% of the current workforce comprising former Apple employees, including key figures like Ken Kocienda and Gary Schulz. Humane secured $230 million in funding to date, with investors such as OpenAI CEO Sam Altman, Salesforce CEO Marc Benioff, Microsoft, and venture arms of LG, Volvo, and Qualcomm.
Humane's AI Pin is set to hit the market on November 16 in the US, starting at $699. It offers a unique alternative to traditional smartphones, envisioning a future where devices transcend traditional displays.
Source: Indian express