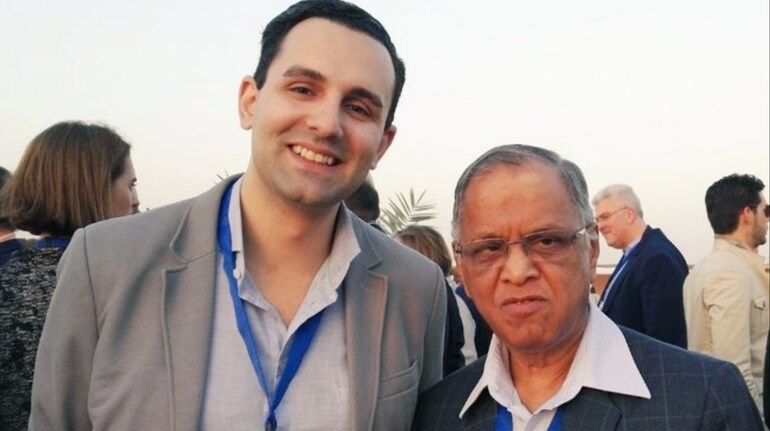 An Unlikely Encounter: Truecaller CEO Meets Infosys Founder Narayana Murthy
Truecaller's co-founder and CEO, Alan Mamedi, recently shared an intriguing encounter with billionaire Narayana Murthy, the founder of Infosys. Mamedi revealed that when he first met Murthy eight years ago, he had no inkling of his guest's significant stature in the business world.
Mamedi took to the microblogging platform to describe Murthy as an "incredibly humble person." Their initial meeting was devoid of discussions about their professional lives. Instead, they engaged in an hour-long conversation about life in general.
When Mamedi finally inquired about Murthy's line of work, the response was rather unexpected. Murthy identified himself as a philanthropist and expressed his belief in giving back to society. He stated, "My wife always told me that because I had luck in life, I must give back, and that's what I'm doing today. Giving back."
The surprising twist came when Mamedi later learned of Murthy's connection to Infosys. To add a personal touch to the story, Mamedi shared a childhood memory. He had once wished to work for Infosys because, when his computer malfunctioned, an Infosys technician came to his home to repair it.
In a follow-up tweet, Mamedi elaborated, explaining that he had purchased a used computer from a company that had a service agreement with Infosys. He had inherited the warranty from them, and the service technician's visit to his kitchen was an unexpected surprise.
Narayana Murthy's recent statement encouraging young people to work 70 hours a week for the nation's progress has stirred up debates and discussions online, showcasing his continued influence and relevance in the business world.
This delightful anecdote sheds light on the humility and philanthropic spirit of a prominent figure, revealing the importance of genuine human connections that transcend professional boundaries.